craftfairs-wales.co.uk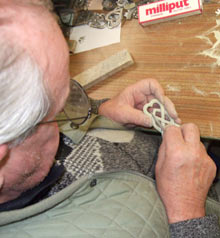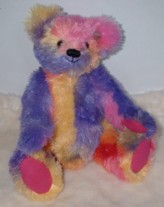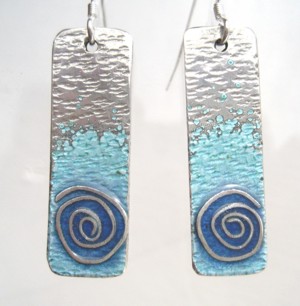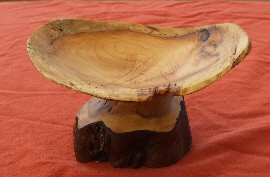 This is a FREE service for crafters and craft fair organisers.
On this site we will try to create a comprehensive list of Craft events throughout Wales for the coming Year.
Crafts of the Valleys
It is our Intention to re launch crafts of the valleys Group from July 1st and our year will run from July 1st until June 30th 2021. This will ensure that you have everything in place for events later in the year. It will also ensure that you do not pay for months which you cannot use the policy.
If things do improve quicker than the Government expect and that group gatherings are Ok then we will move date, but i am airing on side of caution
If your intention is to go out before that date, then you need to find insurance else where
any question please call me on 01639 790637
Retgards Phil
Notice
I imagine that a number of events over the coming months will be cancelled, lets please stay positive and once this is all over, we will need the company and friendship that is provided by craft fairs
Phil 16th March 2020
The shows and events listed below we are presuming are all cancelled for the time being. Hopefully a full schedule can be added later in the year.
Submitting an event to this site
This site is FREE to submit events to and free to use. It is funded by crafts of the Valleys members. If you are attending events and the organiser is not using the site remind them of its existence. It is not only used by Stall holders but also used by potential customers to your event. We have also found that other media are also using our details for their own events pages. So please feel free to use this valuable FREE source of publicity
To submit an event or course email me, the service is free. However, please supply me the details in TEXT form as this is a free service and unfair just to supply me a poster and say pick the bones from that.
The full list of shows and their contacts are listed below.
Each event has a contact and you need to contact them individually to apply for their event, NOT ME
We do not use Cookies on this site, no information is collected on your visit
Word of Caution
Events listed on this site are not recommendation, but just a list of events that crafters can join. All events are listed in good faith and common sense and caution need to be adhered to at all times. Try to visit an event before you book, talk to other crafters and get some feed back. Do not pay for more than one event with an organiser in advance, see if the event works for you first.
Site last updated
March 30th March 2020
Craft Courses and demonstrations below calendar of events
You may find this really useful when completing risk assessment forms
If you are new to crafting and have any concerns over what you are going to sell. Always approach your local Trading Standards Department, they are there to help and advise. This will give you peace of mind over any legal issues.
http://www.swansea.gov.uk/tradingstandards
Shopping centres across south wales
if you would like the opportunity to display in shopping centres across south wales with flexible trading terms.
availabillity in
Queens arcade Cardiff
Friars Wales Newport
The KIngsway Newport
Castle Court Caerphilly
Borough Parade Chippingham
Contact victoria@mallsolutions.eu
Fire safety law and event traders
Whether you attend events regularly or occasionally, you have a duty to assist the event organiser ensure your actions do not affect the safety of the event. The Regulatory Reform (Fire Safety) Order 2005 applies to all commercial premises in England and Wales. The Order states that the responsible person must carry out a fire safety risk assessment. The law applies for business premises a charity or a voluntary organisation The Order requires any person who exercises some level of control in premises to take reasonable steps to reduce the risk from fire and ensure occupants can safely escape if a fire does occur. When the Order was implemented in 2006, it replaced over 70 pieces of fire safety law and saw the inspection and enforcement regimes move from prescription to identifying risk. To assist event organisers achieve this. The Chief Fire Officers' Association has created two easy to use templates for traders attending their events. www.cfoa.org.uk/11544 The first being for food concessions the second for traders and market-stalls When completed as long as there are no significant changes, the form can used by traders for each event they attend. Where the documents questions are Non-applicable please enter N/A
Country show around the UK, if you are looking for venues further a field a list of country shows can be found here
Craft Courses and Demonstrations
'Ffibrau Y Gwyr
teach gentle and inspiring heritage craft techniques associated with the woollen industry including weaving, spinning, fleece preparation,
felting, dyeing and more, year round from Gower Heritage Centre, Swansea. Visit their website for all the latest class listings or find them on Facebook and Instagram.
CRAFT COURSES
Courses in Silver Metal Clay and Wirework, taught by Certified Metal Clay instructor Sarah Warden-Smith in South Wales. Please see the website for more information www.bezeal.co.uk
If you are considering putting on an outdoor event and need to hire stalls in south wales
Useful Welsh Websites
http://jimyoung14.blogspot.co.uk
interesting photos and blog well worth a visit
www.spillersrecords.co.uk/ The oldest Record shop in the world, support your independent retailer
great art site
for something really different
Pewter Work
Silver Fingerprint and unique handmade jewellery
A selection of handmade craft & gifts from Pembrokeshire and beyond
Copyright Crafts of the Valleys 2011/12/13/15/16/17/18